Devops Engineer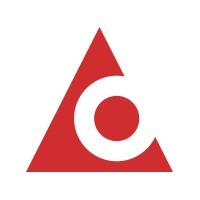 Akinon
Software Engineering
Istanbul, İstanbul, Turkey
Posted on Monday, April 11, 2022
Akinon is a global software development company that provides state-of-the-art omnichannel solutions for top retail brands worldwide (Lacoste, Gant, Nautica, Marks&Spencer, Banana Republic, etc.).
Based on more than 20 years of retail industry experience and with the support of a large team of highly skilled software developers, Akinon has created a suite of Cloud-based Omnichannel Applications (Akinon Commerce, Omnitron, Akinon OMS, Akinon Instore App, and Akinon Native AppBuilder for iOS & Android) which technologically disrupts the retail industry and offers a true Unified+ commerce experience.
In addition, thanks to our approach to see the concept of career as a whole experience for each and every Akinonian, we created
the æX
(
The A
kinonian
eX
perience) and filled it with many exciting things from learning to sharing, from enabling to daring.
So, join us now and let's thrive together in
the æX
!
For more information visit:
Location: YTU Davutpasa Campus, Istanbul
DEVOPS ENGINEER
- Strong knowledge of DevOps Cloud technologies (AWS services such as EC2, EKS, ElastiCache, ElasticSearch, RDS (PostgreSQL), CloudWatch),
- Familiarity with Dockerizing applications, packaging them with Helm, and running Kubernetes on production environments,
- More than several years of experience with running active high-traffic backend services, preferably written in Python, Java, or NodeJS,
- Experience in building optimized CI/CD pipelines with Tekton and Jenkins and maintaining and extending infrastructures with Terraform and Saltstack,
- Familiarity with monitoring systems like Prometheus, Zabbix or Grafana,
- Experience in all production systems and meeting performance and uptime requirements,
- Experience in planning capacity and costing of new deployments and also providing metrics to the development team about components of the applications,
- Positive approach and the ability to work well as a part of the team.
- Technical problem-solving ability
- High motivation and eagerness to learn
- Understanding user needs with analytical skills competency,
- Time and stress management and teamwork compatibility.
WHAT IS YOUR ROLE IN THIS POSITION?
- Responsible for organizing a DevOps initiative, establishing the DevOps strategy,
- Integrating infrastructure automation with CI / CD tools and increasing the amount of test automation to align with QA development.
- Ensuring new environments for new customers are up and running,
- Monitoring every action/scenarios in the system,
- Planning & architecting new infrastructure based on requirements from the development team or yourself,
- Meeting performance and uptime requirements as owner of all production systems,
- Ensuring that services are up and running matching with customers' requirements
WHAT'S IN IT FOR YOU?
- Working in an enabler, innovative, adaptable, reliable, and empathic tech company.
- Enjoy taking part in a dedicated creative initiative.
- Highly competitive salary and benefits package.
- Let our expert People&Culture team find the training you need.
- Show up in activities prepared with different concepts for you to work with fun.
- Enjoy
the æX
and being an Akinonian.
"Bu ilan sebebiyle yapacağınız başvurular aracılığıyla toplanacak kişisel verileriniz, veri sorumlusu Akinon İnternet Yatırım ve Proje Geliştirme A.Ş. ("Akinon") tarafından 6698 sayılı Kişisel Verilerin Korunması Kanunu ("KVKK") ve ilgili mevzuat kapsamında iş başvuru süreçlerinin yürütülmesi amacıyla otomatik yollarla işlenecektir. Detaylı bilgi için lütfen www.akinon.com adresindeki Aydınlatma Metni'ni inceleyiniz."