Learning Content Executive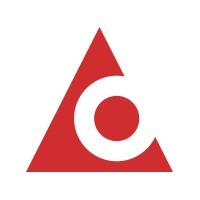 Akinon
Istanbul, İstanbul, Turkey
Posted on Saturday, April 8, 2023
Akinon is a global software development company that provides state-of-the-art omnichannel solutions for top retail brands worldwide (Lacoste, Gant, Nautica, Marks&Spencer, Banana Republic, etc.).
Based on more than 20 years of retail industry experience and with the support of a large team of highly skilled software developers, Akinon has created a suite of Cloud-based Omnichannel Applications (Akinon Commerce, Omnitron, Akinon OMS, Akinon Instore App, and Akinon Native AppBuilder for iOS & Android) which technologically disrupts the retail industry and offers a true Unified+ commerce experience.
In addition, thanks to our approach to see the concept of career as a whole experience for each and every Akinonian, we created
the æX
(
The A
kinonian
eX
perience) and filled it with many exciting things from learning to sharing, from enabling to daring.
So, join us now and let's thrive together in
the æX
!
For more information visit:
Location: YTU Davutpasa Campus, Istanbul
WHY WORK AT AKINON?
-
Bachelor's degree in Language,instructional design, or a related field.
- 2+ years of experience in developing and editing technical and/or learning content.
- Strong writing and editing skills with excellent attention to detail.
-Having 2+ years of experience in written and verbal English/Turkish translation (preferably with knowledge of e-commerce and software technology terminology).
- Attention to detail and strong quality orientation,
- Excellent organizational and technical skills,
- Good interpersonal and multitasking skills,
- Strong written and verbal communication skills,
- Proficient in technology and able to use necessary programs,
- Experience and skills in creating creative content,
- Fluent in English, both written and verbal,
- Proven project management skills,
- Strong presentation skills,
- Ability to manage time effectively,
- Ability to work collaboratively as a team player.
WHAT IS YOUR ROLE IN THIS POSITION?
-
Create and edit learning content, including written and visual materials such as training manuals, tutorials, instructional video text and subtitles, and e-learning modules.
- Work with subject matter experts to understand technical concepts and processes and translate them into easily digestible, user-friendly learning materials.
- Develop and maintain learning content in a variety of formats, including online, print, and multimedia.
- Collaborate with the Agency/UI/UX/Marketing teams to develop engaging and compelling learning materials that align with our brand messaging and target audience.
- Translate technical and learning documents from English to other languages as needed.
- Ensure all learning materials are accurate, up-to-date, and reflect the latest industry best practices and trends.
- Continuously review and evaluate learning materials for effectiveness and make recommendations for improvement.
- Work collaboratively with cross-functional teams, including software developers, project managers, and customer support, to ensure learning content meets the needs of various stakeholders.
- Keep abreast of new releases in our product and services to ensure learning materials are current and relevant.
- Provides support for the localization of product, process, guideline, etc. content within the company.
- Assumes responsibility for content revision and improvement by evaluating post-learning analyses.
- Maintains confidentiality of information and adheres to ethical standards
WHAT'S IN IT FOR YOU?
- Working in an enabler, innovative, adaptable, reliable, and empathic tech company.
- Enjoy taking part in a dedicated creative initiative.
- Highly competitive salary and benefits package.
- Let our expert People&Culture team find the training you need.
- Show up in activities prepared with different concepts for you to work with fun.
- Enjoy
the æX
and being an Akinonian.
"Bu ilan sebebiyle yapacağınız başvurular aracılığıyla toplanacak kişisel verileriniz, veri sorumlusu Akinon İnternet Yatırım ve Proje Geliştirme A.Ş. ("Akinon") tarafından 6698 sayılı Kişisel Verilerin Korunması Kanunu ("KVKK") ve ilgili mevzuat kapsamında iş başvuru süreçlerinin yürütülmesi amacıyla otomatik yollarla işlenecektir. Detaylı bilgi için lütfen www.akinon.com adresindeki Aydınlatma Metni'ni inceleyiniz."