Business Development Representative - Benelux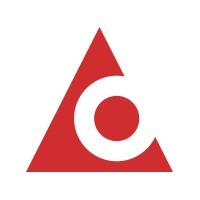 Akinon
Sales & Business Development
Benelux Ct, Plano, TX, USA · Beneluxpark, 8500 Kortrijk, Belgium
Posted on Monday, May 8, 2023
Akinon is a global software development company that provides state-of-the-art omnichannel solutions for top retail brands worldwide (Lacoste, Gant, Nautica, Marks&Spencer, Banana Republic, etc.).
Based on more than 20 years of retail industry experience and with the support of a large team of highly skilled software developers, Akinon has created a suite of Cloud-based Omnichannel Applications (Akinon Commerce, Omnitron, Akinon OMS, Akinon Instore App, and Akinon Native AppBuilder for iOS & Android) which technologically disrupts the retail industry and offers a true Unified+ commerce experience.
In addition, thanks to our approach to see the concept of career as a whole experience for each and every Akinonian, we created
the æX
(
The A
kinonian
eX
perience) and filled it with many exciting things from learning to sharing, from enabling to daring.
So, join us now and let's thrive together in
the æX
!
For more information visit:
Location: YTU Davutpasa Campus, Istanbul
OPPORTUNITY
We are looking for a Business Development Representative (Middle East, Nordics, Benelux, Mediterranean and Africa) to become the first point of contact for our prospect clients. Your role will be to develop new business opportunities by contacting outbound & inbound potential customers and build relationships with them. To be successful in this role, you should have previous experience in developing leads from marketing campaigns, your own research and your existing networks. Using your communication skills, you will establish strong foundational relationships with our future customers, boost sales and contribute to our global growth.
We are able to consider hiring in these locations
Location: Istanbul, Dubai, Benelux and
For more information visit our website and feel free to browse:
www.akinon.com
YOUR ASSIGNMENT
Contact leads through Calls, Email, LinkedIn among other channels
Qualify inbound leads from marketing campaigns and develop them into sales opportunities
Generate and qualify cold outbound leads and accounts using Akinon's Ideal Customer Profile and develop them into sales opportunities
Identify prospect needs and suggest appropriate Akinon products/services
Set up meetings or calls between (prospective) clients and Country Managers
Research tier 1, 2 and 3 target accounts to define a unique proposition against their needs
Identify local Solution Integrator partner agencies and recruit them to partner with Akinon
Develop joint go-to-market activity into target accounts with the Country Manager and local Partner Manager
Align with Marketing to support delivering unified campaigns
Engage with potential clients at our regular industry-leading events
Uncover and prospect key decision makers, C level and technical influencers and establish a "trusted advisor" relationship with them
Develop relationships in target accounts to uncover potential opportunities
Assist Country Manager to nurture opportunities by expanding contact base and understanding needs
Qualify opportunity using MEDDIC Methodology
Stay up to date with new products/services and industry trends
THE TEAM
We are a growing team of international sales experts in e-commerce tech. Come and learn from us
We're highly motivated to win on a regular basis and enjoy this experience with you
Transparency and trust is key to any business relationship. We build and support each other to be the best we can be.
We focus our attention on positive experiences and are a friendly group
Sharing best practices and experiences is just apart of our daily routine
ABOUT YOU
You are fluent in English,
Speak Dutch as a second Language
Excellent communication and negotiation skills
Hands-on experience using sales techniques
Ability to deliver engaging presentations
Experience with CRM tools e.g. Salesforce and SalesLoft/Outreach
Familiarity with MS Excel/Google Sheets (analyzing spreadsheets and charts)
You're highly motivated and your enthusiasm for learning never ends
You have strong analytical skills and manage your time well
You are a good listener who's confident enough to converse with C-Suite, VP and Director level prospects
Previous experience as a Business Development Representative, Sales Development Representative or another relevant outbound sales role
And you are a great Team Player!
WHAT'S IN IT FOR YOU?
Working at a rapidly growing tech company
Enjoy taking part in a globally expanding team
Competitive salary and benefits package
Let our expert People & Culture team find the training you need to excel in your role. Coaching will also be provided
The latest and best Apple devices for you to work on.
Work Remotely or on a Hybrid basis(Only in Istanbul currently)
Get in early during our global expansion and grow with us
We're open to Work From Anywhere for up to 60 days
If you are driven, hardworking, and eager to launch your career in a high-energy, collaborative business and work environment? We'd love to talk with you about joining our team. :)
WHAT'S IN IT FOR YOU?
- Working in an enabler, innovative, adaptable, reliable, and empathic tech company.
- Enjoy taking part in a dedicated creative initiative.
- Highly competitive salary and benefits package.
- Let our expert People&Culture team find the training you need.
- Show up in activities prepared with different concepts for you to work with fun.
- Enjoy
the æX
and being an Akinonian.
"Bu ilan sebebiyle yapacağınız başvurular aracılığıyla toplanacak kişisel verileriniz, veri sorumlusu Akinon İnternet Yatırım ve Proje Geliştirme A.Ş. ("Akinon") tarafından 6698 sayılı Kişisel Verilerin Korunması Kanunu ("KVKK") ve ilgili mevzuat kapsamında iş başvuru süreçlerinin yürütülmesi amacıyla otomatik yollarla işlenecektir. Detaylı bilgi için lütfen www.akinon.com adresindeki Aydınlatma Metni'ni inceleyiniz."