EVP IEP SAAS Transformation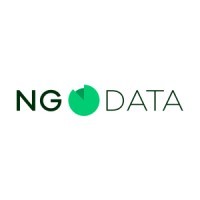 NGDATA
Ghent, Belgium
Posted on Friday, March 31, 2023
NGDATA's purpose and our way of achieving this purpose is greatly impacted by our product, the Intelligent Engagement Platform. To reach our full potential we are looking for a leader who can guide a cross-functional effort that will culminate in sustained, superior performance. This person will be responsible from strategic definition through execution. The transformation from solely Enterprise to SaaS spans NGDATA's entire organization to address all the changes needed to reach our full ambition. Most critically, the EVP of IEP SaaS Transformation will drive change that touches every aspect of NGDATA from back office to customer success. This person will bring a collaborative working style with innovative solutions, rapid scaling and the skill-building required to achieve our SaaS transformation. NGDATA is uniquely positioned with a broad capability, expertise, and an open mind—we need a leader to guide us through making our SaaS transformation vision a reality.
In this role, you will be a leader impacting the entire NGDATA organization from strategic definition through execution, and then transitioning into leading global customer success. In this role, you will have a significant impact on the way that we deliver support and managed services to our clients and partners.
Opportunities & RESPONSIBILITIES
▪
Build your leadership experience by collaborating with NGDATA's global leadership to build and execute the strategy for our Enterprise to SaaS transformation.
▪
Direct the expertise, tools, and materials needed to align our leadership on a shared vision of what the future in SaaS can be.
▪
Mobilize the organization to achieve the SaaS transformation.
▪
Once the SaaS transformation is complete you will own the Global CSM organization
▪
You will work closely together with an international team.
▪
You will develop your leadership, commercial, managed services & SaaS knowledge in the domain of big data & marketing technology and will work on an exciting and challenging product.
▪
You will improve the "metabolic rate" of NGDATA with a combination of agile and new ways of working, customer collaboration, and the ability to rapidly scale our successes.
▪
Passion for data and the ability to translate that passion into business value.
▪
A Collaborative change agent with a charismatic leadership style.
▪
You are proactive and and practice continuous improvement.
▪
You take ownership and accelerate change.
▪
You have excellent communication, coordination, and documentation skills.
▪
You are fluent in written and spoken English.
▪
You have 5 or more years of experience and a proven track record in data organizations.
▪
You have a proven track record in transformation consulting.
▪
You have worked in a startup environment.
▪
You enjoy working in a global organization and harness cultural differences for growth.
▪
You have client facing experience within big data solution providers.
▪
You have experience in financial services.