Sr Business Development Representative BE & NL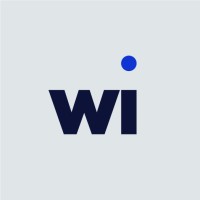 Willow
Sales & Business Development
Belgium · Netherlands · Remote
Posted on Sunday, July 9, 2023
Are you an experienced Sales Development Representative looking to further broaden your skill set?
Good news cause we're looking for you!
Work 100% remote
We work all over the globe. From the USA, Norway, Brazil, Nepal, Portugal to Belgium.
Joining our team means you can work from anywhere, yes, the beach is allowed. Just make sure you
have a stable connection and all will be well!
Great team
Even though we work remotely, we make sure to have good team dynamics. We catch up every
Friday, have monthly (remote) lunches, and organize all-together off-sites every quarter.
Own your domain
Since we're a small team, we all have to focus on our own domain. This will also be expected from
you. Working as a Sales Representative? We'll make sure you get the necessary coaching, guidance
and we'll show you the ropes too! However, we still expect you to take the steering wheel and drive.
The role
We're looking for someone who loves social media, technology and knows how to convince people
of its importance. You should be able to actively listen, assimilate the information and propose how
Willow fits within a specific context.
What will you do:
Reach out to prospective customers who interacted with us in some capacity or reach out to
qualified leads yourself.
Qualifying leads to decide why, how, and when they need to move forward on our sales funnel.
Working on sales supportive assets such as pricing documents, sales decks, and emails.
Working on sales automation through tools such as Hubspot, Lemlist, and LinkedIn Sales Navigator.
Scouting for and potentially experimenting with new acquisition channels for our sales team.
About willow
We're a growing team, working 100% remotely. We launched our social media platform with a free
trial, which means we need to push it to the top now. Our social media tool helps personal brands
and B2B-focused small businesses to organize their social posts for LinkedIn, Instagram, Facebook,
and Twitter. With Willow, you always have post inspiration and our AI makes sure you never run out
of content.
Who do we look for / someone who...
3-5 years Sales experience
Is very communicative, both verbally as in-written
Masters English AND Dutch (BOTH ARE A MUST, no exceptions)
Is able to listen actively and carefully
Is able to quickly understand the context of a certain situation to figure out how Willow fits in
Is at ease working with technology
Is organized enough to track, follow-up and report on his or her sales activity
Has energy as his or her middle name
Is a doer
Is no-nonsense, to the point, yet respectful and empathic
Work Remotely
Yes
Job Types: Full-time, Contract
COVID-19 considerations:
It's all fully remote so it's all 100% COVID safe!